Have you ever had a pad or tampon fly out of your purse when you grab your wallet to pay for something? Talk about embarrassing! Well, that happened to a member of my family so I was inspired to create a product that she could use to prevent future mishaps. Since then I have given out several of these tampon pouches to the ladies in my family. I have been making these for local craft shows and my Etsy store for a few years now.
Fully loaded, this can hold four tampons, one pad with a couple tampons, or two pads. (The tampons I use for photos are approx. 5″ tall.)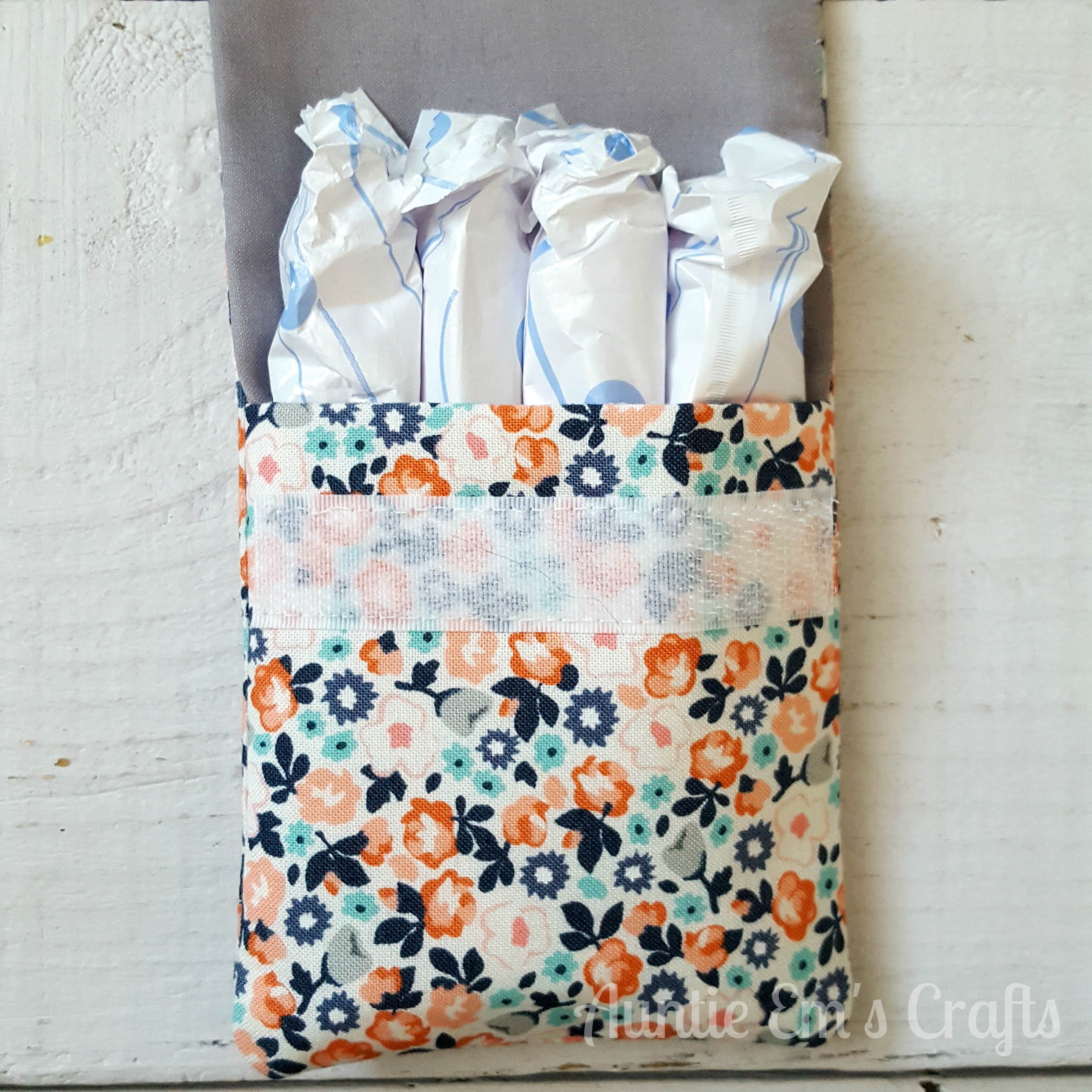 You can keep this in your purse, backpack, gym bag, locker, or even office desk. No one will know what is inside but you! This makes a great gift for the teenagers in your life.
When closed, this measures approximately 5.25″ tall and 4″ wide.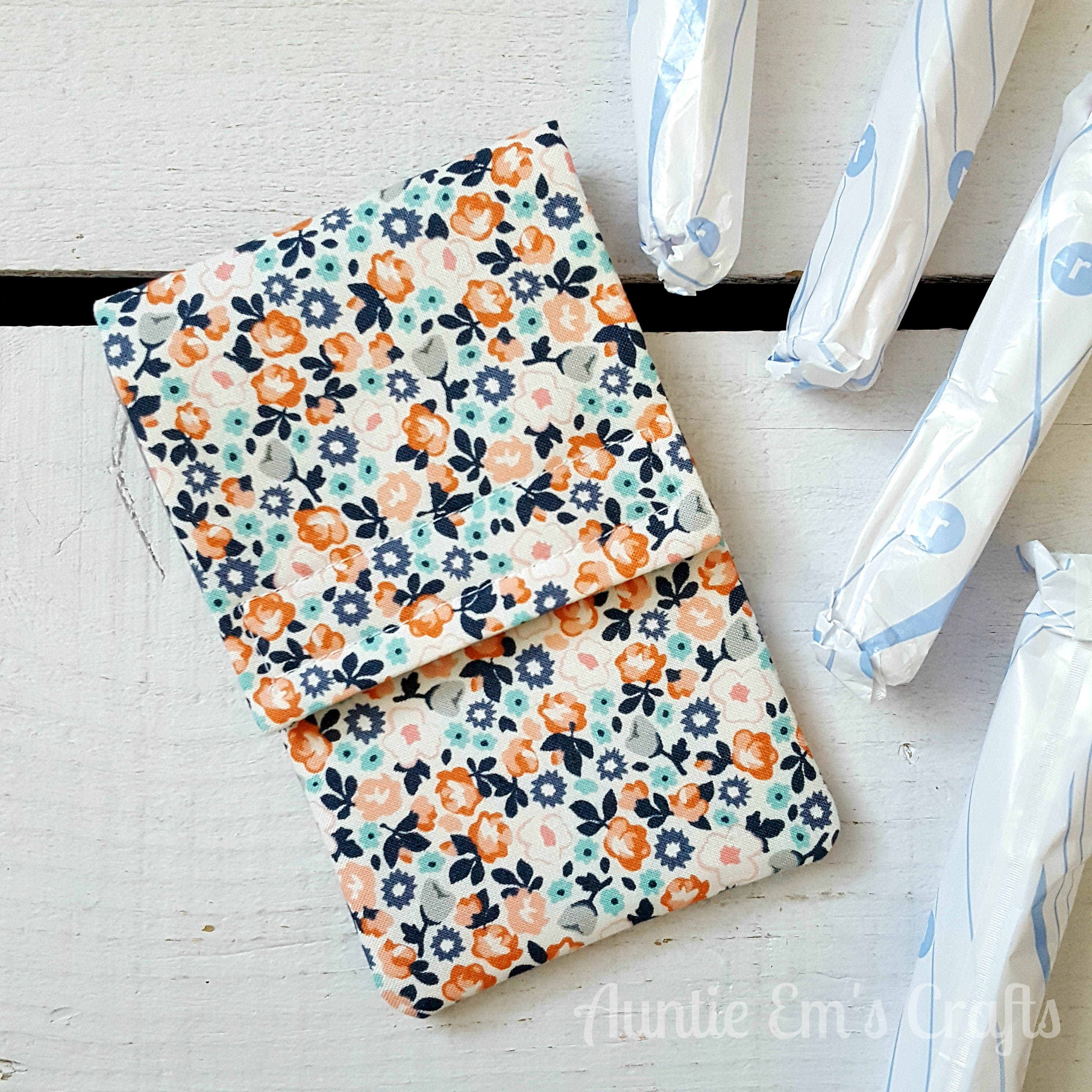 One of my pouches was featured in a Buzz Feed article two years ago today, along with a few other styles of pouches for sale. They called it "19 Delightful Tampon Cases That Will Make Your Period More Fun". I'm #14 🙂
I began writing a pattern for this years ago, but hesitated to share it.  However, I've decided that it is time to let others have the opportunity to make these for their craft shows and Etsy stores too. I'm sure you all have ladies in your life who could use one.
The pattern is now available in my Etsy store. You can always ask me questions along the way if you want to give it a try.  If you don't feel confident in sewing one, there are many finished tampon pouches to choose from.