I decide three days before delivering to put together some thank you bags for my labor and delivery nurses. Apparently I decided to take on house cleaning, four blog posts, last minute grocery shopping, and everything else all at once because I felt like I was running out of time. Luckily these bags came together quickly.
I spent about $20 and bought a 25 ct 4″ x 9.5″ Wilton party bags, an 8 pack of gum, a large bag of Ghirardelli chocolates, and a travel sized lotion and hand sanitizer for each nurse. I had some M&Ms and fruit snacks on hand already. I made 6 bags total.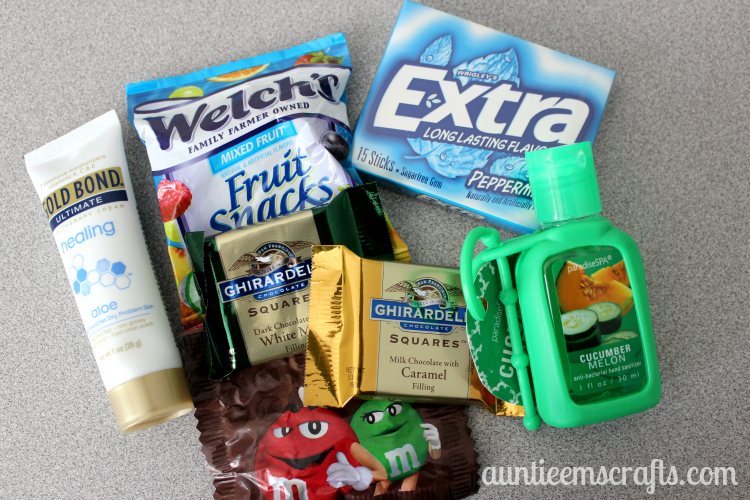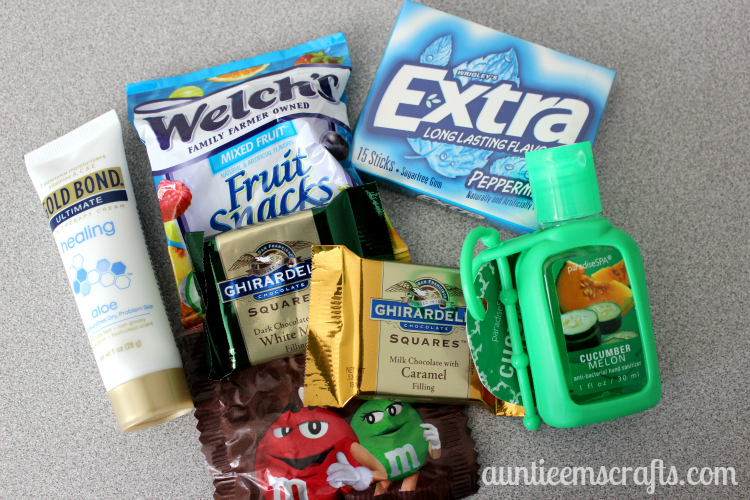 Because I was running on last minute fumes I decided that a premade thank you label would have to work. I found these free printable labels on Pinterest from Hey Love Designs. I printed them on plain white cardstock and punched out each label with a 2″ circle punch.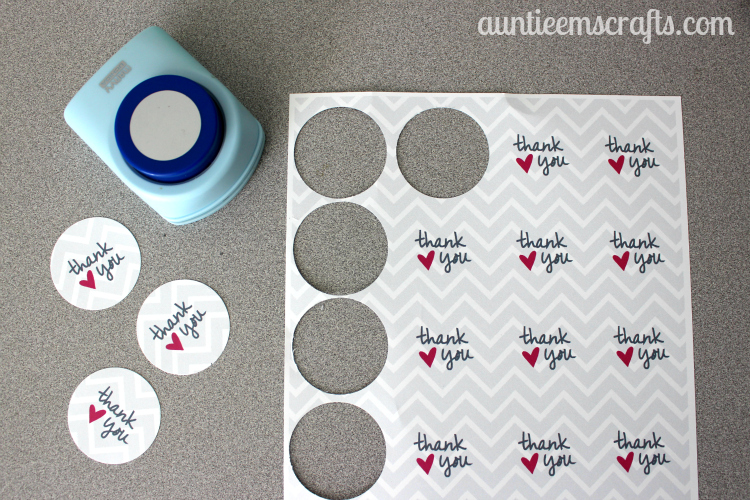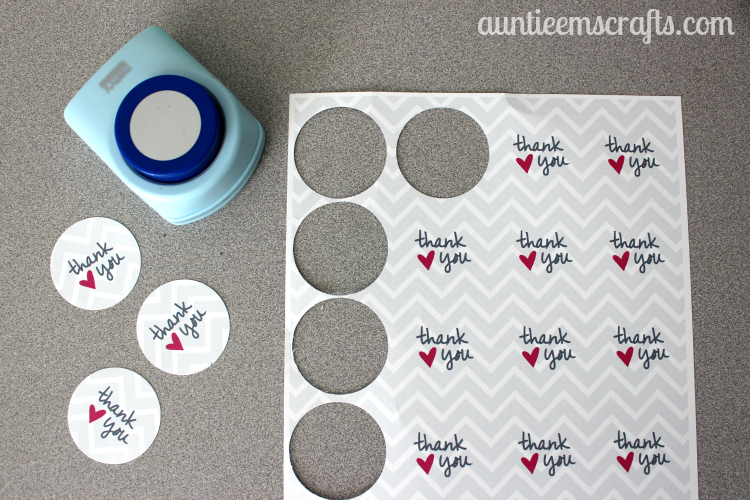 I punched a hole on top with my Crop-A-Dile II then added a 6″ piece of ribbon. I cut the ribbon to size after adding the label to the bag.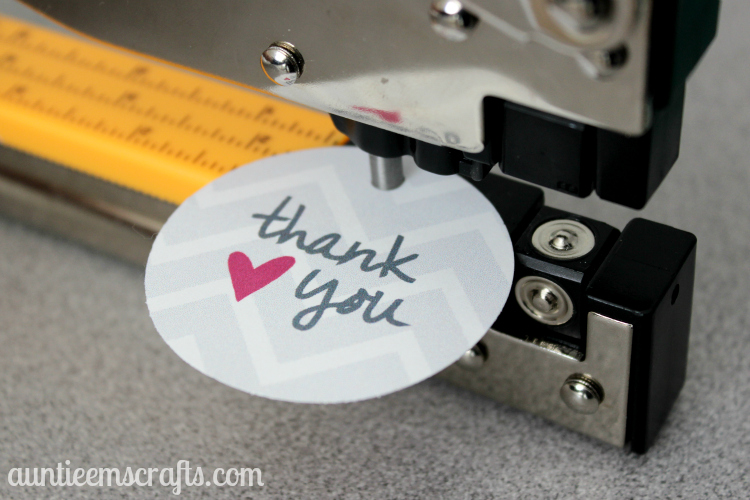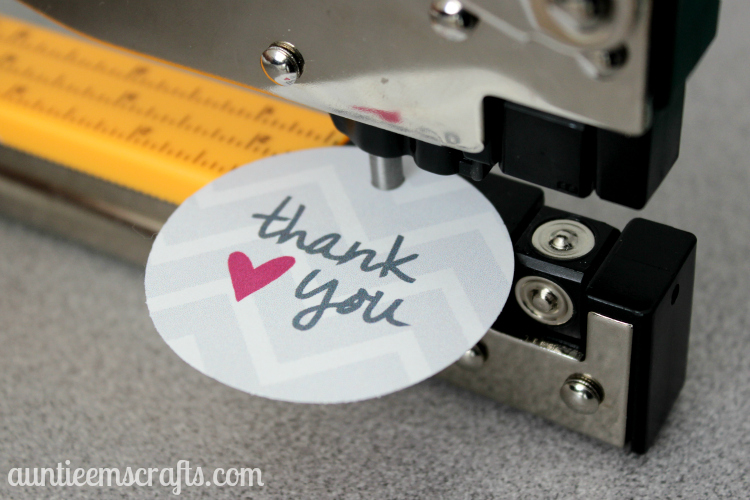 Finding the items I wanted to buy in the store at 39 weeks pregnant took longer to do than putting the bags together. Hopefully next time I'll do a better job of planning ahead 🙂