After finishing up another Framed baby quilt, I had several squares leftover that I wanted to use for a second rainbow quilt. This rainbow HST (half square triangle) quilt came together in just one day.  You, too, can make one quickly with scraps or even a layer cake.
Rainbow HST Quilt
measures 33″ x 46″
7″ block
Materials Needed:
18 layer cake squares or scraps, cut into 7.5″ squares (I used six colors of scraps, three different prints in each color)
1 yard background fabric, cut into 7.5″ strips, then into 18 7.5″ squares
1/3 yard for binding, cut into 2.5″ strips
1 1/2 yards for backing (for 42″ wide fabric) or 1 1/4 if using minky
45″ x 60″ packaged batting
or 1 1/2 yards of 45″ batting on a roll
Place a colored square and background square right sides together (RST). Draw a line from one corner to another with a water soluble marker. Pin the squares together.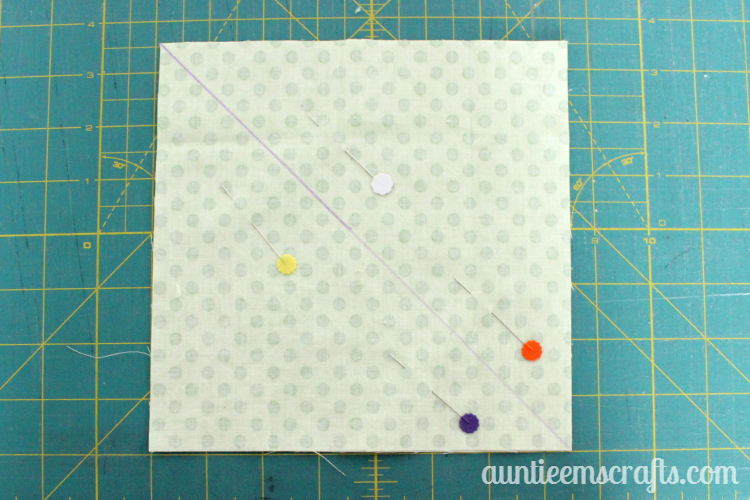 Sew a 1/4″ seam on both sides of the line.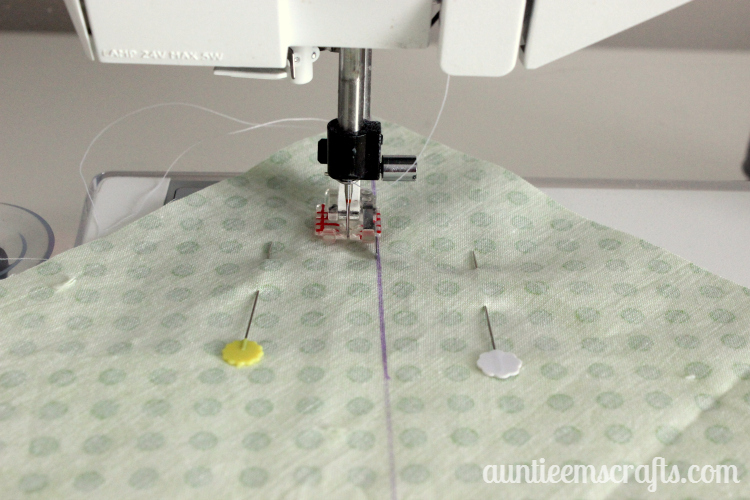 Cut the squares on the line so that you have two triangles.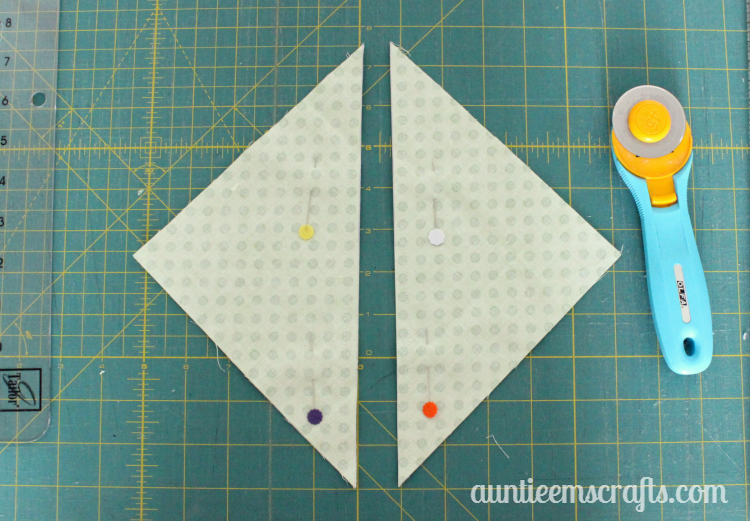 Iron the triangles open to make a square again. The seam should be pressed towards the colored fabric.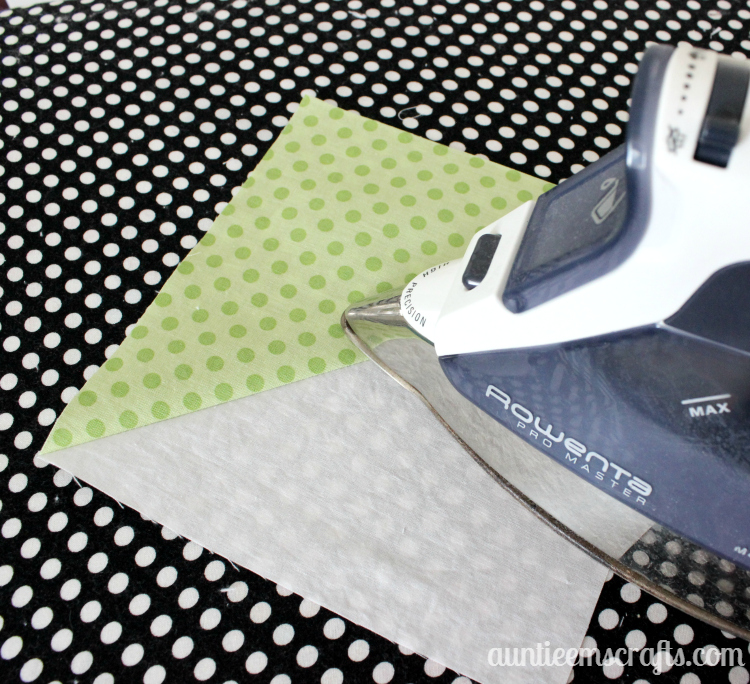 Trim the squares to measure 7″. If you have a Shape Cut Ruler
, line the 45° line up, then 0″ and 7″ on the bottom. Make your cuts, flip to the other side and repeat at 5″ and 12″.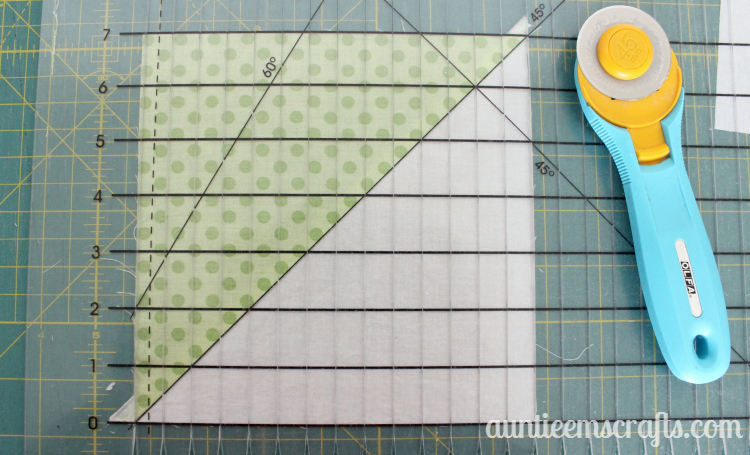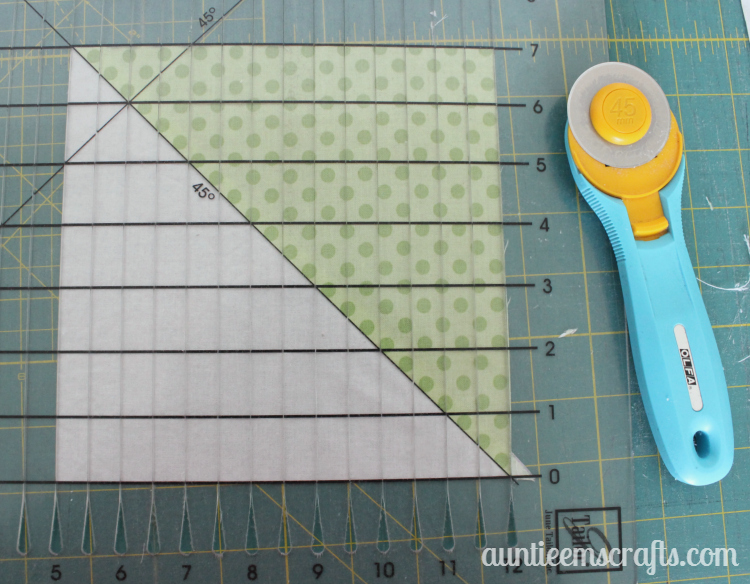 Lay your squares onto a design board to help you rearrange them as needed.
Sew the squares together with a 1/4″ seam allowance. Iron the rows in opposite directions so that the seams nest together.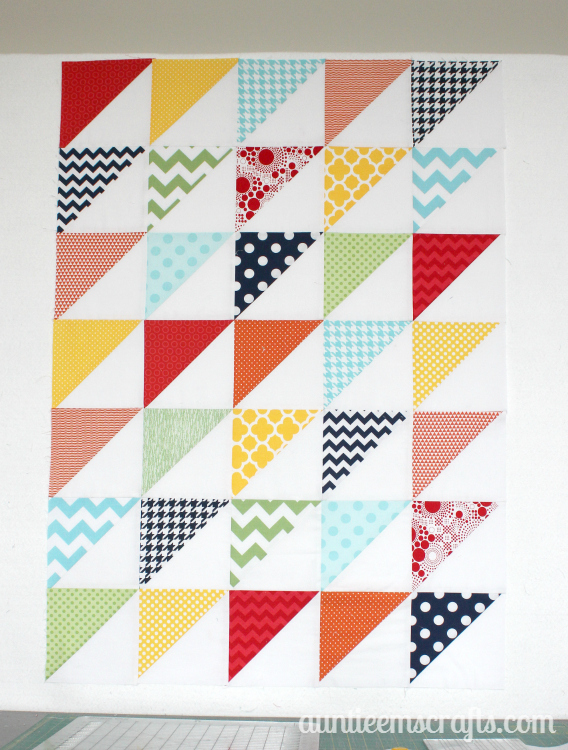 If you need help with joining the top with batting and backing and binding, you can check out my post about that here where it says "Finishing the Quilt".
I sent my quilt off to Abby Latimer for professional quilting. She used Modern Twist for the quilting. I love that it keeps the quilt gender neutral.